This is something I'm a bit curious to know how the MAA would rule on for skirmishing.
As many of you may know, Airsoft Surgeon sells a modified version of the Tanaka 870 that has had the inner barrel removed and headspace modified to accept 2 different kinds of shells for more realistic firing.
Buckshot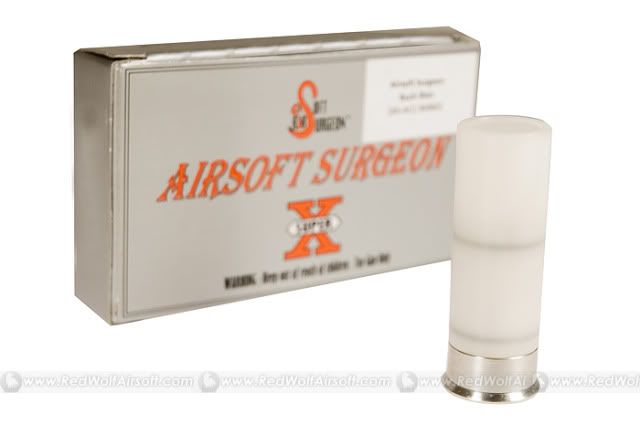 Which basically lets you load it up with up to eight 6mm BBs or a few 8mm BBs with a wadding behind the BBs and a little plastic cap on the end of the shell to keep em in there.
AND
Slugshot
Which works on the same premise but instead of loading it up with BBs each shell holds a single 1.9g or 3.0g rubber slug.
Both shells can take 134a, Green Gas, or CO2 for various levels of power output and I'm curious about where these would fall under MAA skirmishing rules. My gut is telling me those rubber slugs are going to be a "NO GO" but I could be wrong about that, I suppose if the velocity of the 1.9g rubber slug equaled out to the same or lower velocity as a 0.2g BB at 450 fps it might be okay but somehow I imagine it's going to shoot a fair bit harder than that.
The buckshot shells on the other hand should be okay I'm guessing? Since there's no inner barrel or tube holding the BBs in a line I get the feeling the velocity is going to be about the same whether you load it with 1 BB or 8 BBs. And since it's effective range is around 70 feet on green gas I can't imagine those BBs could be traveling too fast. I'm not even sure if you could chrono it properly with this kind of shell though. It's basically a downsized M203 lol
So, rule makers, what sayest thou? Would a modified Tanaka 870 with either of these shells be okay under MAA rules?