I dig my claymores, but the firing methods have always left something to be desired in the realism department, especially for a VN op.
I had a training set laying around, so I got busy and gutted the clacker, fit a 9 volt battery (NO mod required btw) and a switch in it and presto: a functioning 9 volt firing device!
It would be nice to have a way to test whether or not the battery is good without just sticking it on your tongue and hitting it though.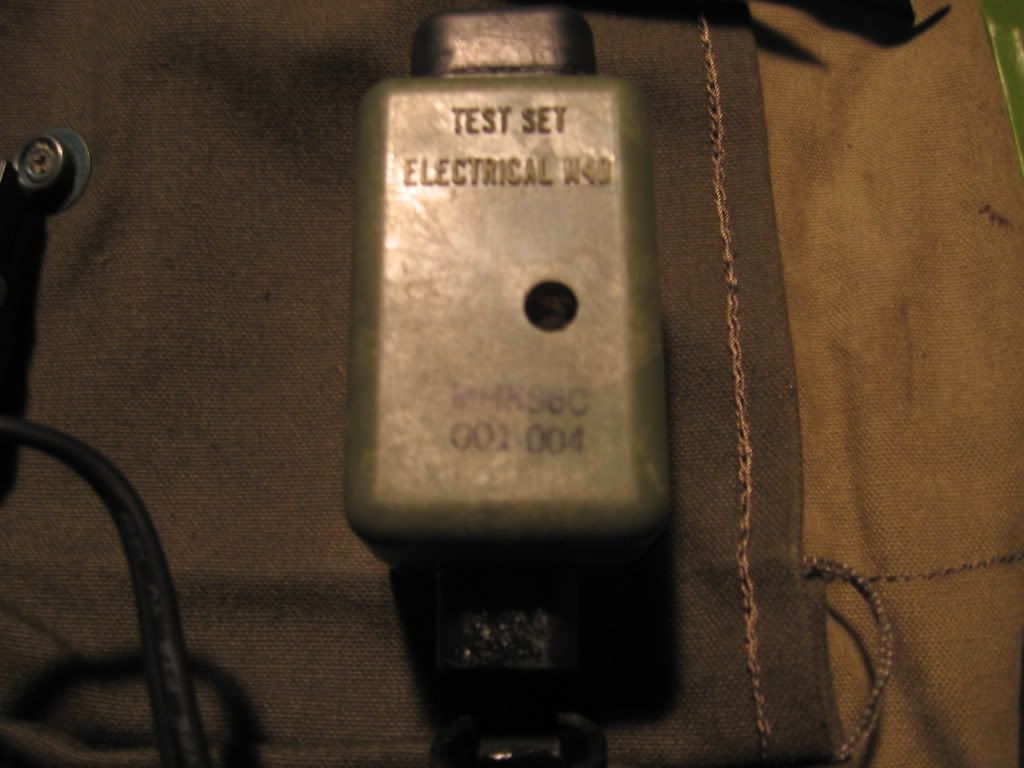 A quick trip to the hobby store, a little soldering, and now we're talking!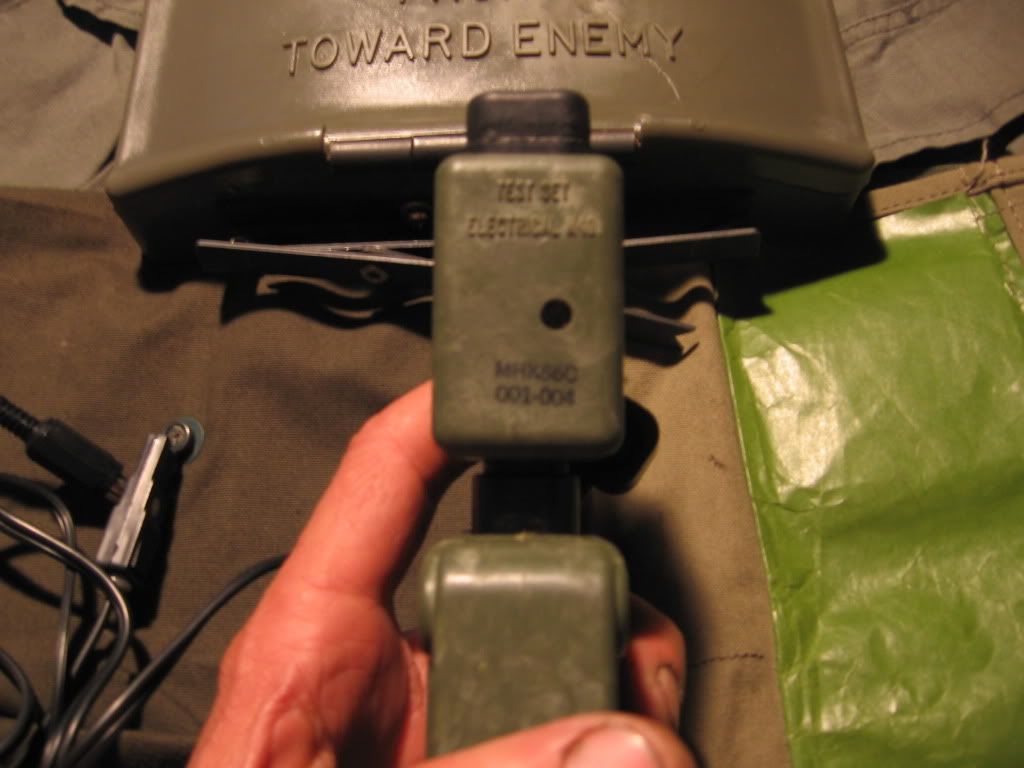 Check the battery in the firing device...
Roger battery check. Which is cool and all, but one other thing about the supercell claymores is that pesky little trigger wire that always seems fine until you spring the ambush and...nothing.
Then you find out that your little wire burned, or broke, or came loose or some such crud. If only there was a way to test this in the field...
Plug in mine, LEAVE safety pin. (I removed for demo purposes)
Connect wire to test set, check mine circuit.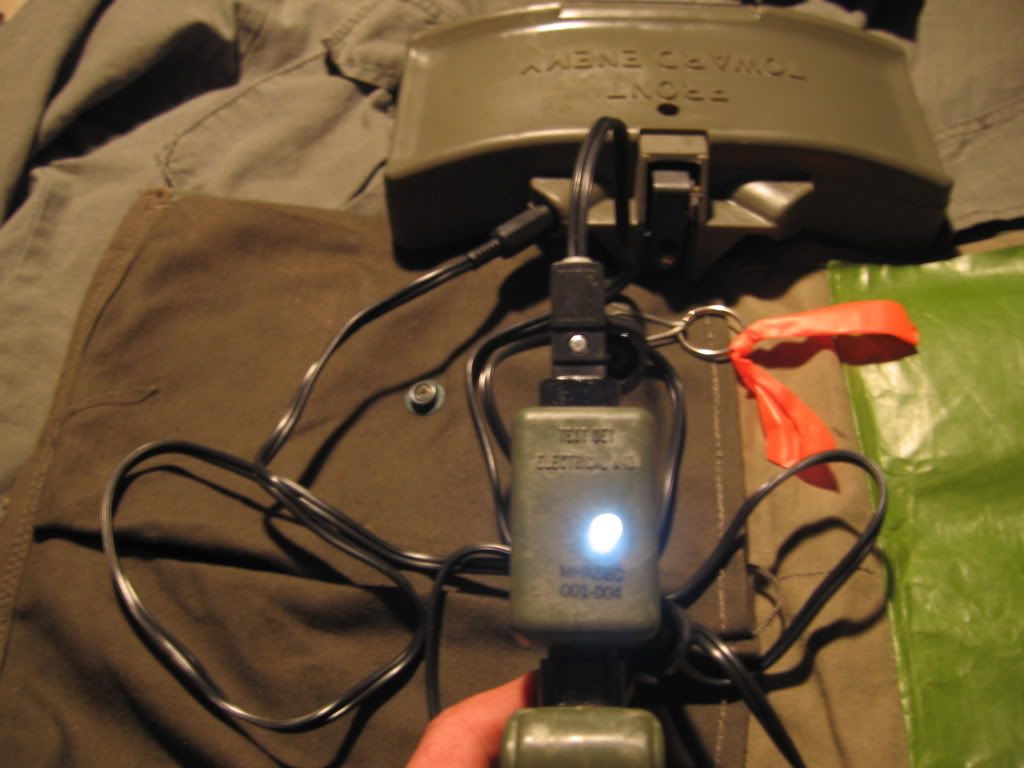 As you can see, the trigger wire can be tested without setting off the mine. The wire you see here is just a test lead, I have located wire that should be close, and am waiting for it.
All in all I like it, I think it emulates the real procedure quite nicely.
And now I can just throw the bag to anyone and say "follow the instructions."!