I wanted a multipurpose and functional system that could be easily manipulated with gloved hands for rapid deployment and stowage with a price point that appealed to our hobby. I believe we've created just that and I'm proud to introduce the HANN Banger Clip!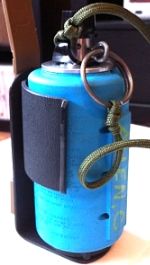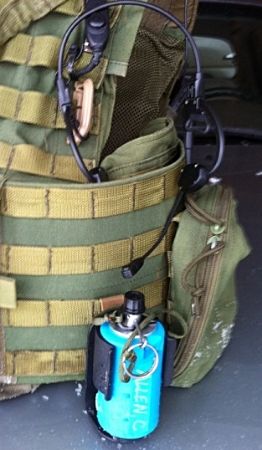 Genesis: Every pouch I've used never fit cylindrical airsoft implements quite right due to the different dimensions and shapes from their real steel counterparts. Either too big or too small, I wanted a purpose built platform for this aspect of our hobby. I approached a friend of mine with this idea after I had seen a different variation online. After a few different prototypes we settled on the below design.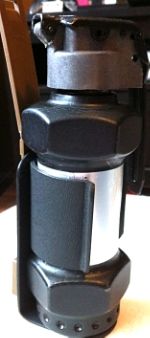 Construction: The Clip is MOLLE/PALS and belt friendly with the use of the included Tactical Tailor MALICE clip made of injection molded plastic. The "L" bracket is formed from .8 thick Kydex while the clip portion is formed in .93 thick Kydex. The additional thickness in the clip portion allows for that tell tale Kydex "Click". Additionally, forming from the added thickness compensates for stretching that will occur, even from heat molded plastic.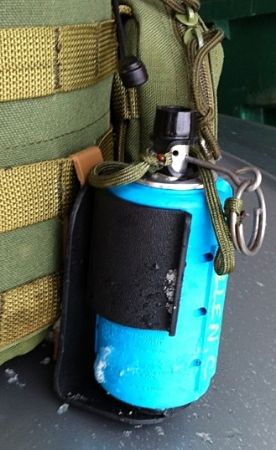 Functionality: The HANN Banger Clip is capable of receiving anything from AI Tornado Grenades to any variation of the Thunder B shells.
Testing: I've had the Tornado and Thunder B in these pictures clipped in for well over 3 weeks and there hasn't been any loss of retention. The clip holding the tornado has stretched to the circumference and held, same with the Thunder B. In addition, I've logged over 8 miles hiking and running outdoors and in with these attached to my PC. I also navigated a military grade obstacle course in 4 separate evolutions without incident. I'm happy to report that no amount of bumping, rolling, jostling or slapping resulted in unintentional release.
Price and Availability: The first batch is hot off the line and will be available at the MAA member sales table for $15 ea. during the Minnesota Airsoft Convention!