I came across an idea similar to this on another forum. I tweeked things a bit and so far it's working really well. I have never used a replica PEQ box before, so I have no idea how well the flashlights on them work. Anyways, I took a ton of pictures so sorry for the lengthy post.
What I used:
THIS
Flashlight
3/32" male/female stereo plug. I got mine from Radio Shack
PEQ15 battery box
Pressure switch
Here is what it all looks like: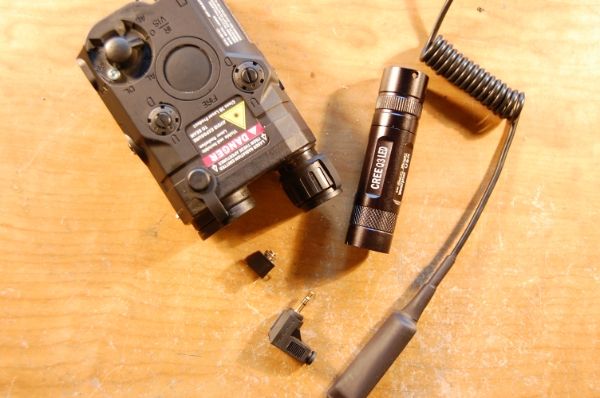 STEP 1:
I highly recommend buying a PEQ box where the face/front of the box is physically screwed to the rest of the unit in three separate locations. On the lower quality boxes, the face is held on by one lower screw and they are not nearly as sturdy. This is what the front/face looks like on the ones I am recommending. You can see the three screw hole locations. I found it on Ebay for $15.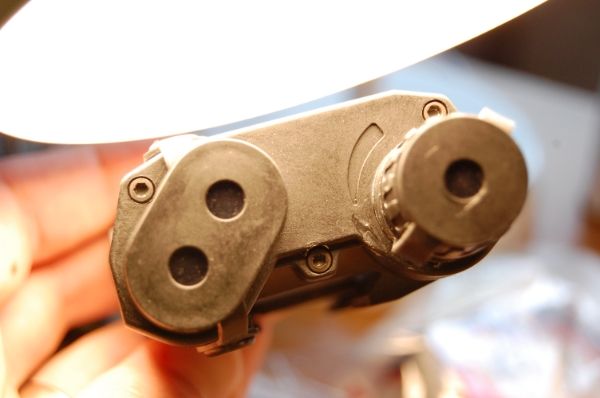 Start by removing the existing fake flashlight port. It's held in place by glue and can be removed by twisting it with pliers. Use extra caution not to damage the front/face during removal. This can also be removed with a rotary tool if you don't have the confidence to remove it without breaking something.
STEP 2:
Now enlarge the existing hole to accept the new flashlight. You want a snug fit, so remove material in small increments.
STEP 3:
There is a ridge in the base of the PEQ box that causes the flashlight to sit unevenly when assembled:
Here is the ridge that needs to be removed: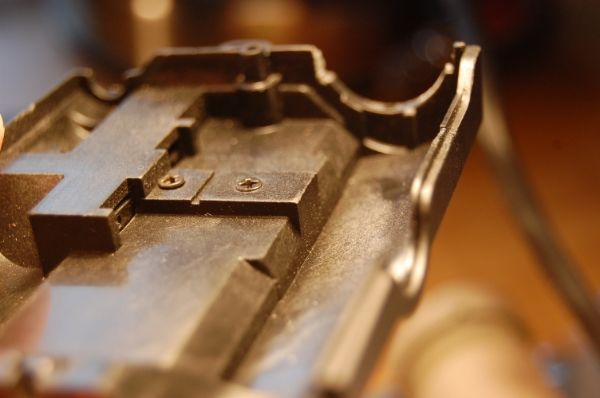 And here it what the base looks like after the ridge has been removed: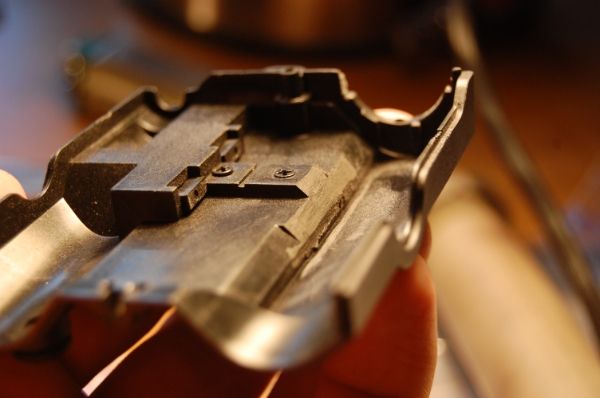 STEP 4:
Now we need to wire the female end of the stereo jack. Start by unscrewing the switch end of the flashlight. The clicky switch needs to be removed from the switch housing. That also can be unscrewed from it's assembly: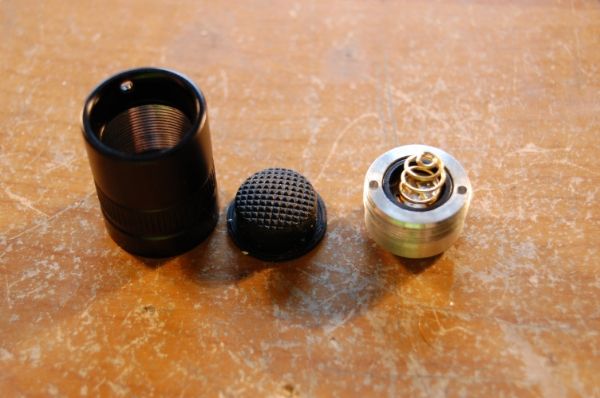 Remove the clicky switch from it's board, we will no longer need it: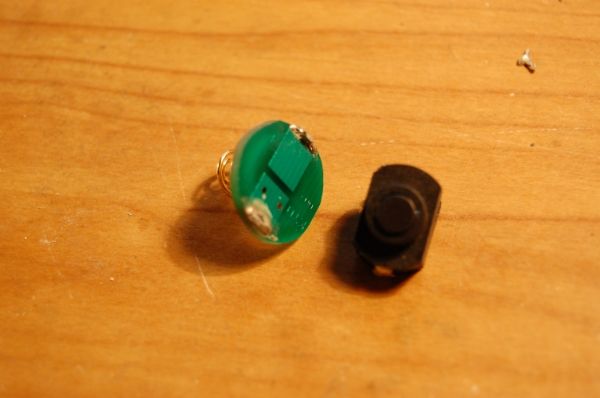 Solder on your wires. Take note which is positive:
Reassemble the switch: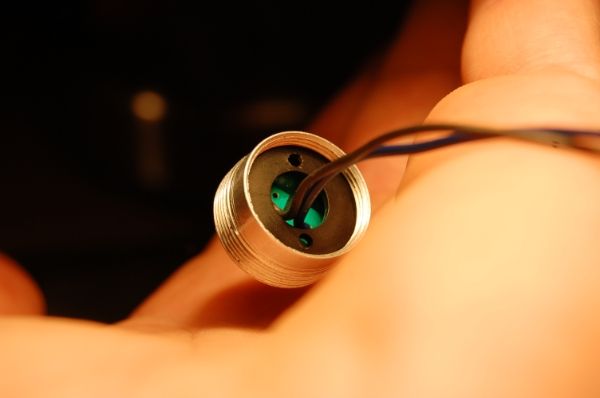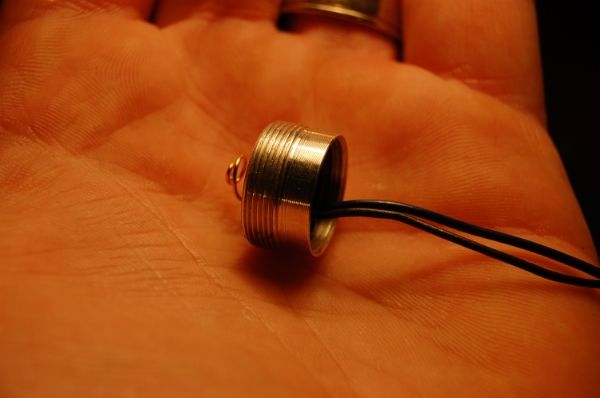 Poke a hole through the rubber cap to feed the wires:
Here is the stereo jack:
Material also needs to be removed from the base of the PEQ box so that the stereo jacks sits evenly. The box will not be able to close without doing so: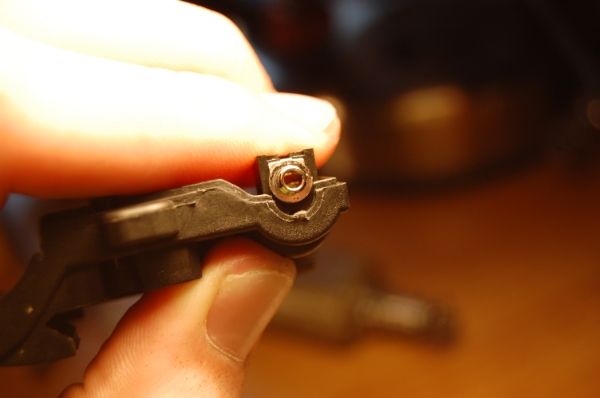 Now add the wires. I have never wired a stereo plug before, but I followed this schematic and it has worked fine. Again, take note of the positive wire: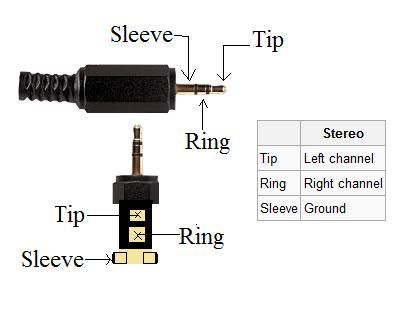 Add heat shrink:
Install the flashlight and stereo jack into the base of the PEQ box: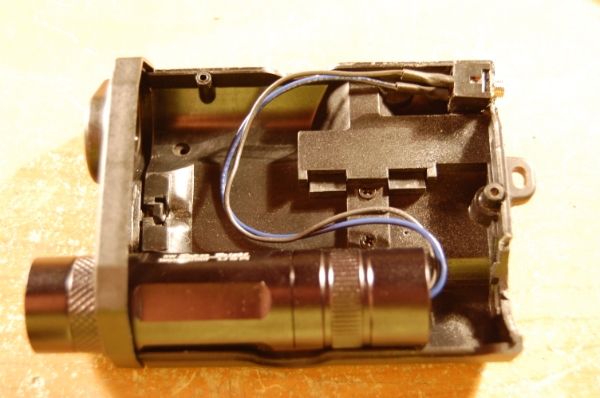 Close the box!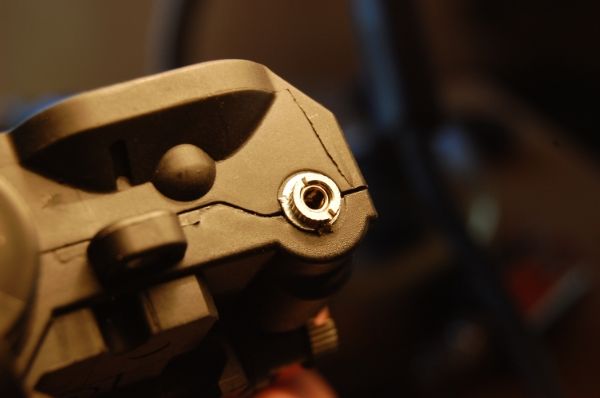 STEP 5:
Wire your pressure switch to the stereo plug based on the schematic we used above and you are done!